Hanada Gallery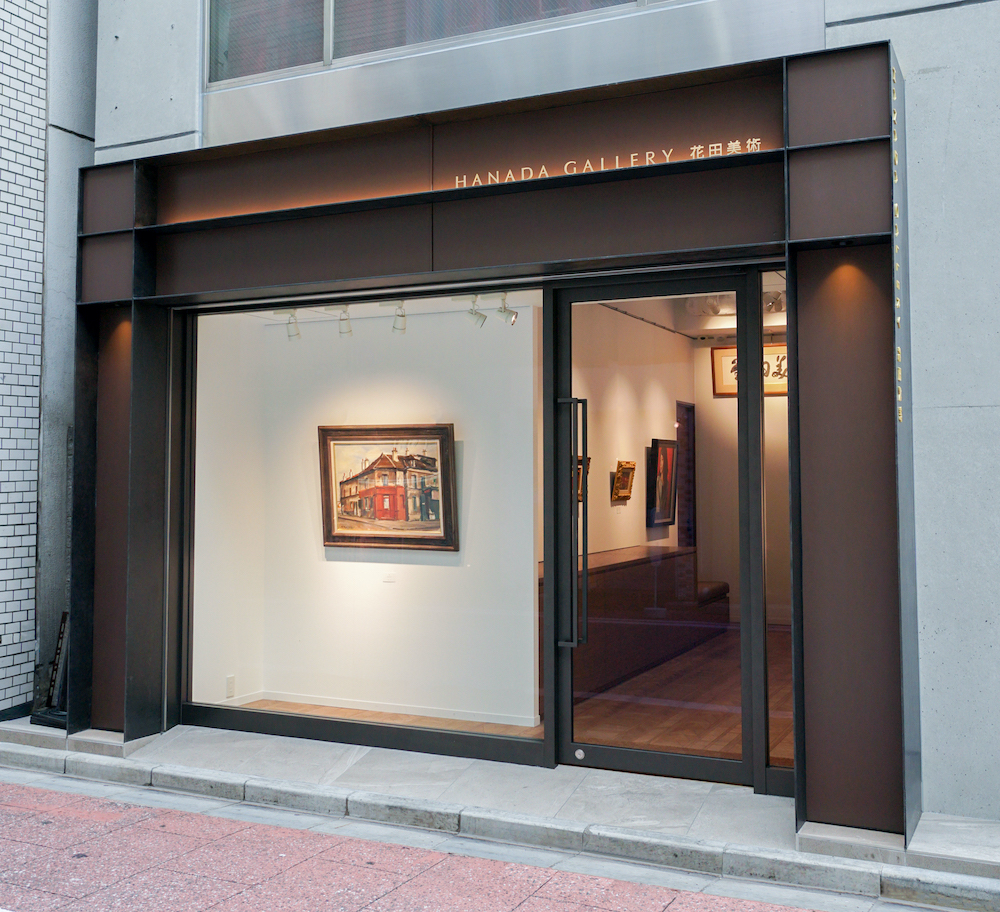 ◆The founded year: 1983
◆Address: AOKI Tower 1F 6-3-7 Ginza Chuo-Ku Tokyo Japan 104-0061
◆Phone: +81-3-3289-5555
◆Email: info@hanada-gallery.co.jp
Gallery Introduction
We are a family-run gallery located in the Ginza district of Tokyo, Japan. Ginza is similar to the Soho area of New York or the Mayfair area of London. It contains many galleries and high-end fashion shops.
We have been dealing in various genres of Japanese and Western art since 1983. Since 2013 we have also been dealing in contemporary Japanese art, for example the works of such well-known Japanese artists as: Yayoi Kusama, Yoshitomo Nara, Ayako Rokkaku, Tomo Gokita, Kazuo Shiraga, Kohei Nawa.
Our founder has been a member of the social welfare organization Rotary Club for many years, and in 2018 he became Vice President of the Ginza Branch. We are also a member of Tokyo Art Club, Ginza Galleries Organization and Ginza Sitsurai (a magazine which introduces the culture of Ginza, focusing mainly on art and local art galleries).
As well as buying and selling artworks to individuals, Hanada Gallery regularly does business with high-end Japanese department stores such as Mitsukoshi, Daimaru and Matsuzakaya. Additionally, we provide art assessments for local and national government.
From 2019, Jun Hanada, a sun of our founder became our president. He is taking charge of an adviser of Yahoo! auction and working for valuations of a private bank (Japan Mega bank "Mizuho") besides as our president.
Represented Artists
Shiko Munakata, Tamako Kataoka, Taikan Yokoyama, Kaii Higashiyama, Tsuguharu Fujita, Takeshi Hayashi, Ryo Shiotani, Naoki Kusumi, Yuka Machida, Noriko Katsura, Ayumi Kidoko
Participated Art Fairs
◆2020
Art Fair Philippines 2020
◆2019
Art EXPO Malaysia 2019
Art Fair Tokyo 2019
◆2018
Art Fair Tokyo 2018
Art Fair Philippines 2018
※お電話でも受付しております。お気軽にお問い合わせ下さいませ。 花田美術 銀座店 
03-3289-5555

花田淳(じゅん)です
美術に関することでしたら何でもお気軽にお問い合わせ下さい。

江口です
メールでのお問い合わせも是非ご利用下さい。

船本です
御質問・ご要望等ございましたらお気軽にお問い合わせ下さい。

花田です
お電話は花田かおるが承ります。専用ダイヤル
03-3289-5555
(花田美術銀座店内)